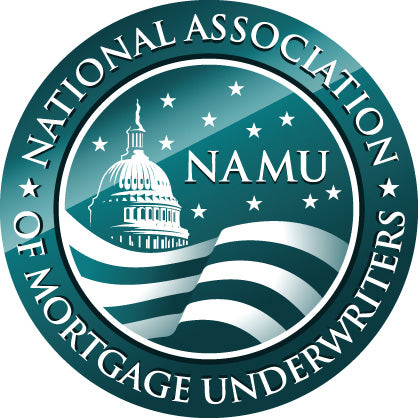 Certified in Mortgage Regulatory Compliance (NAMU-CMRC)
Save

40

%
Save

40

%
Original price
$1,495.00
-
Original price
$1,495.00
 
Need Help? Call us today toll-free at 1-800-423-1510 Press 1 for Sales

The Certified in Mortgage Regulatory Compliance (NAMU®-CMRC) is a "professional development" training & certification program ideal for residential mortgage underwriters, processors and compliance specialists on the fast track looking to adhere to mortgage regulations and compliance. Having the coveted NAMU-CMRC® status exhibits your dedication in keeping up to date with a constantly changing mortgage industry.

INCLUDES (7) WEBINARS:
Borrower Protection Acts - "A Complete Overview"
Fair Lending and Equal Opportunity Laws - "Intensive Study"
CFPB Laws - "Preventing UDAAP & Other Violations"
TRID Compliance - "The Essentials"
Anti-Money Laundering Compliance - "Understanding the Laws"
Mortgage Servicing Laws - "The Essentials"
Dodd-Frank Reform Act - "Complete Overview"
NAMU®-CMRC® CERTIFICATION DETAILS:
(7) Mortgage Regulatory Compliance Webinars
2-3 Weeks to Initially Complete
1-Year Unlimited 24/7 Access
Includes: Certified in Mortgage Regulatory Compliance (NAMU®-CMRC)
Instructor-Led Online Recorded Webinars – Watch 24/7 On-Demand
All Course Materials Downloaded as PDF Files
Course Provider: CampusMortgage® (Our Training Division)
Source Links Included – Get Further Clarity & Updates
Ongoing "Concierge" Customer Support for 1 Year
Group Discounts Also Available
HOW IT WORKS: As soon as you enroll, we will e-mail you links and passwords to access the Instructor-Led Online Webinar & Course Materials, so you can start taking the training IMMEDIATELY. 
WHO SHOULD ATTEND: Aspiring mortgage underwriters, processors and compliance specialists wishing to learn mortgage compliance and regulation. Whether you're unemployed and looking to enter the mortgage industry, or you're currently working at a bank or lender as an underwriter, processor or compliance specialist, this mortgage certification program will provide the skills you need to succeed. 
ABOUT THE INSTRUCTORS: Each instructor has an average of 15+ years of prior mortgage compliance experience, and is very experienced in a variety of mortgage loans: FHA, VA, Conventional and more. 
EXAM FORMAT: The exam is a timed 1-hour online "proctored" (via WebCam) 30-question exam (multiple choice/true & false). You must get 75% or higher to pass exam. NOTE: You may also re-take the exam up to 3 times with a 2-week "cooling off" period in between each failed exam. If you fail the NAMU®-CMRC exam three times, you must wait 1 year before you can re-register for the NAMU®-CMRC certification -- the 1-year waiting period will start from the date of the third failed exam.
GRADUATION: Upon passing the exam, you will be issued your NAMU®-CMRC certificate as a PDF File. 
REFUND POLICY & TERMS OF USE: Before purchasing any NAMU® certification program, we recommend you thoroughly read our Refund Policy & Terms of Use.

Need Help? Call us today toll-free at 1-800-423-1510 Press 1